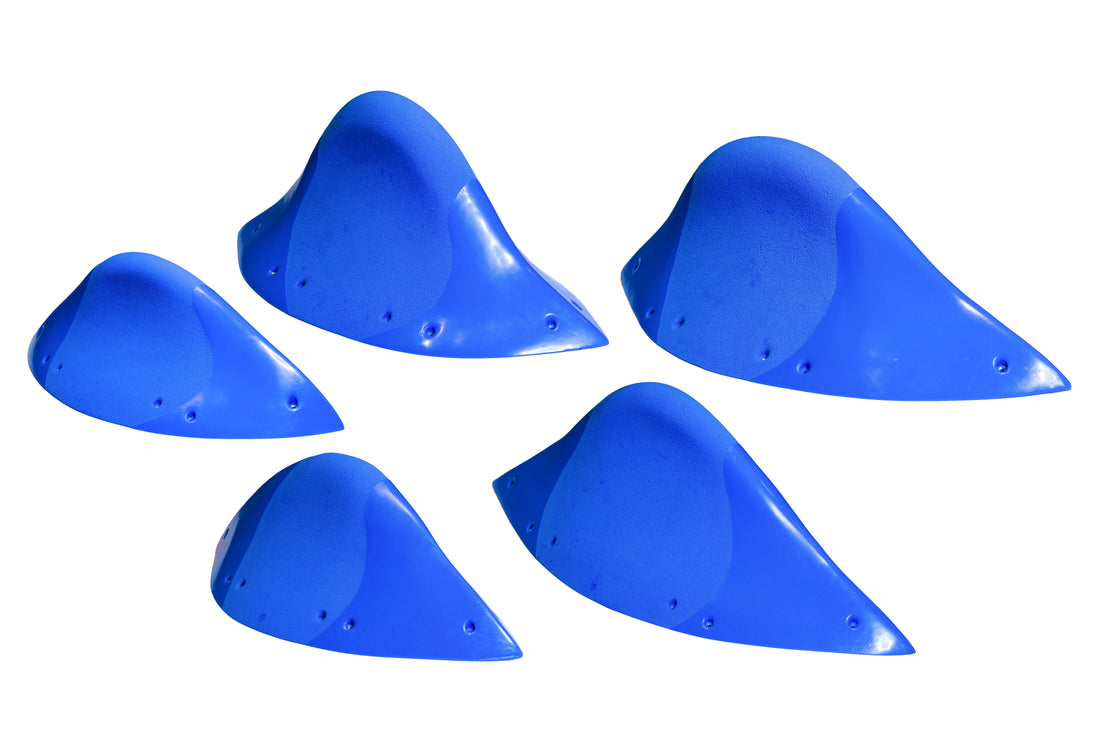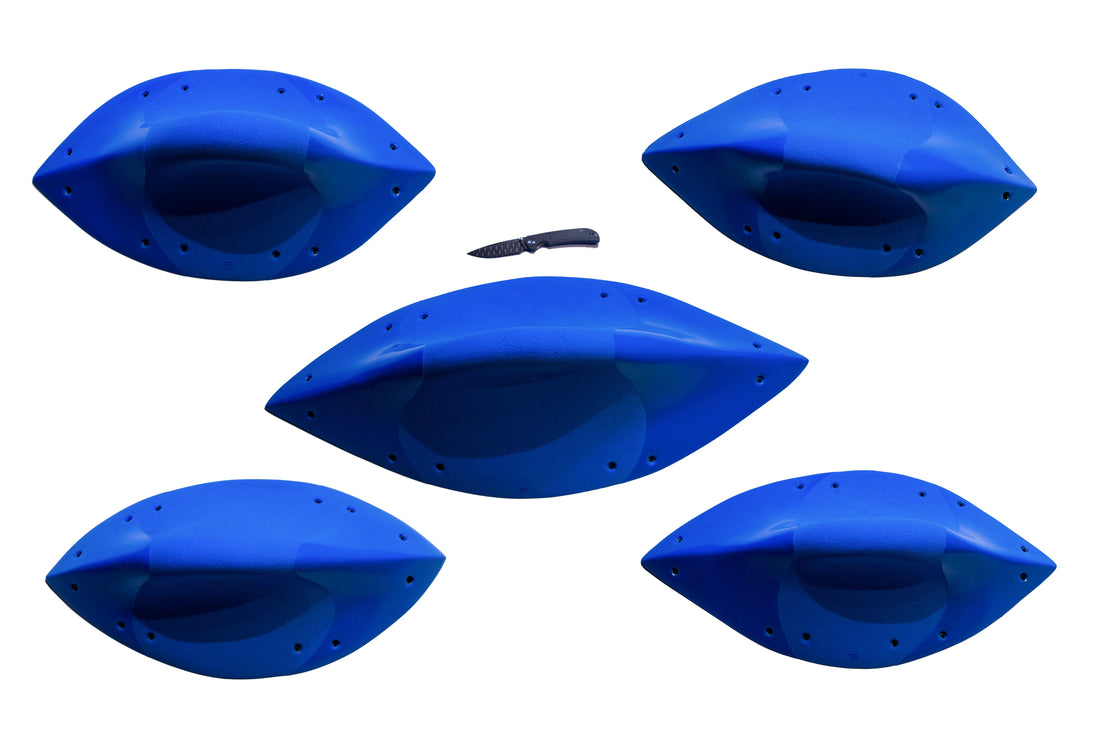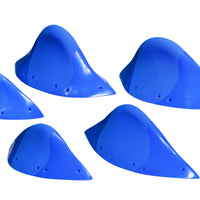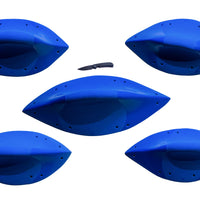 Meridians - Full Set - GR072
The full set of Meridians. 
5 massive dual-tex screw-on pinches!
These pinches vary in difficulty and direction making them great competition holds. These are fully screw on holds, meaning no bolt holes to worry about and a comfortable grip all around. We precisely placed the dual-texture in areas that allow these to be high profile yet very directional and really force the pinch grip.
They work great for any angle, from jumpy slabs to powerful overhangs.
*Knife not included, knife dimensions are: Length: 5.5", Width: 1"
All of our holds are polyurethane and proudly poured in Colorado, USA by industry leading Aragon Elastomers.
Introducing
The Meridians
Learn more about the Meridians here
Meridians
Introducing The Meridians, a set of five massive dual-textured screw-on pinches that will revolutionize your climbing experience. Designed with precision and crafted for performance, these pinches offer a wide range of difficulty and direction, making them perfect for competition settings or challenging routes.

The Meridians are fully screw-on holds, eliminating the need for bolt holes and ensuring a comfortable grip from every angle. With their ergonomic design, these pinches fit perfectly in your hand, allowing for secure and controlled holds that inspire confidence in every move.

The strategically placed dual-texture on The Meridians sets them apart. The carefully selected areas with dual-texture not only enhance the grip but also make these pinches high profile and incredibly directional, effectively forcing a pinch grip. This unique feature challenges climbers to engage their finger strength and improve their pinch technique.

No matter the angle of your climbing wall, whether it's jumpy slabs or powerful overhangs, The Meridians deliver exceptional performance. Their versatile design ensures that they work seamlessly in various climbing styles and cater to climbers of all levels.

Crafted from high-quality materials, The Meridians are built to withstand the demands of intense climbing sessions. They are durable, reliable, and designed for long-lasting use, making them a great investment for climbing gyms, training facilities, or personal climbing walls.

Elevate your climbing game with The Meridians. These massive dual-textured screw-on pinches offer a challenge that will push you to new heights. Whether you're a seasoned competitor or an avid climber seeking a fresh challenge, The Meridians are your gateway to unlocking powerful pinching techniques and conquering any climbing obstacle that comes your way. Upgrade your climbing wall with The Meridians and experience the difference they can make in your climbing journey.