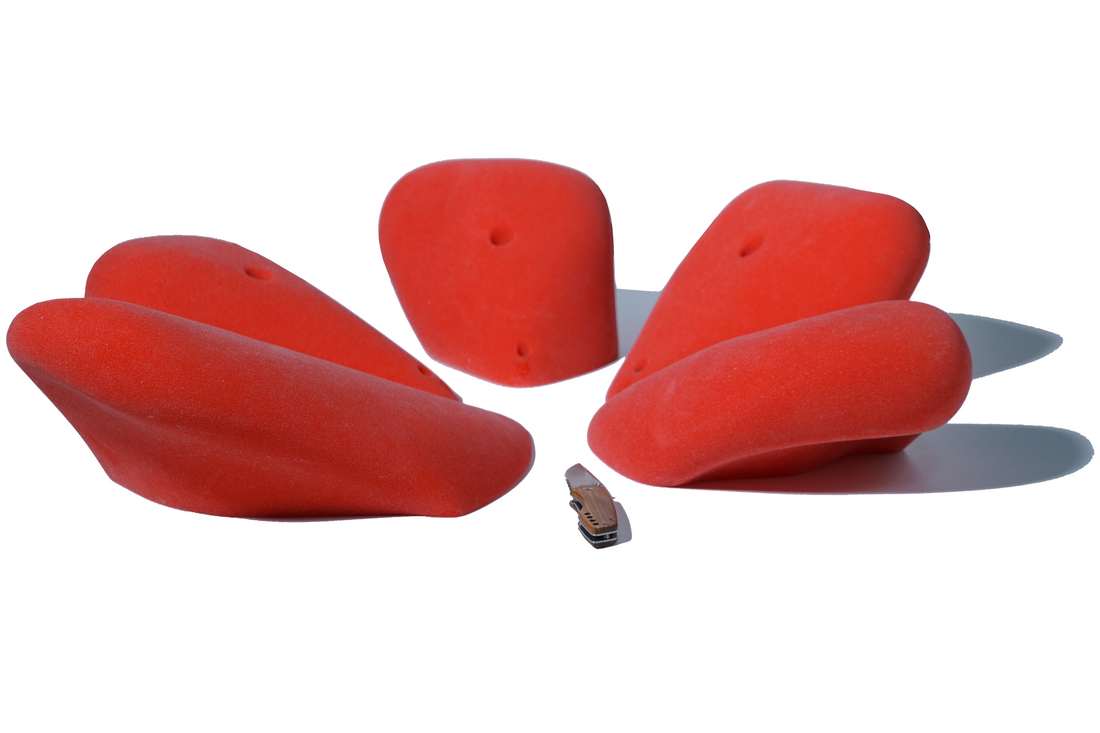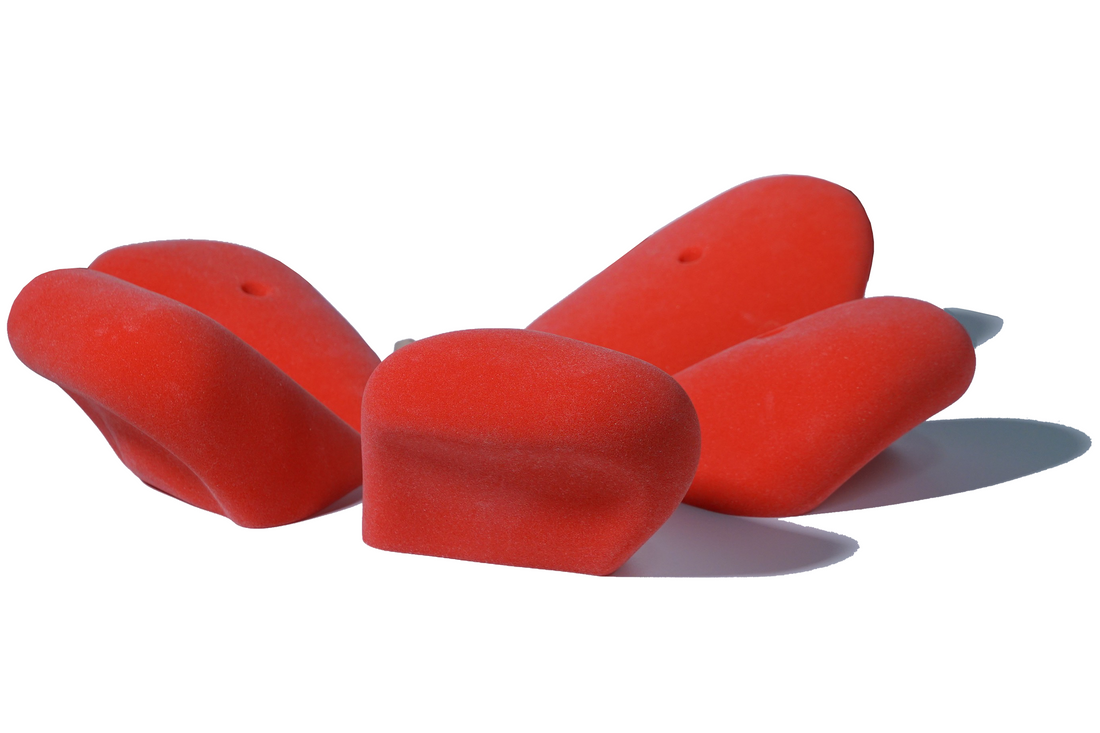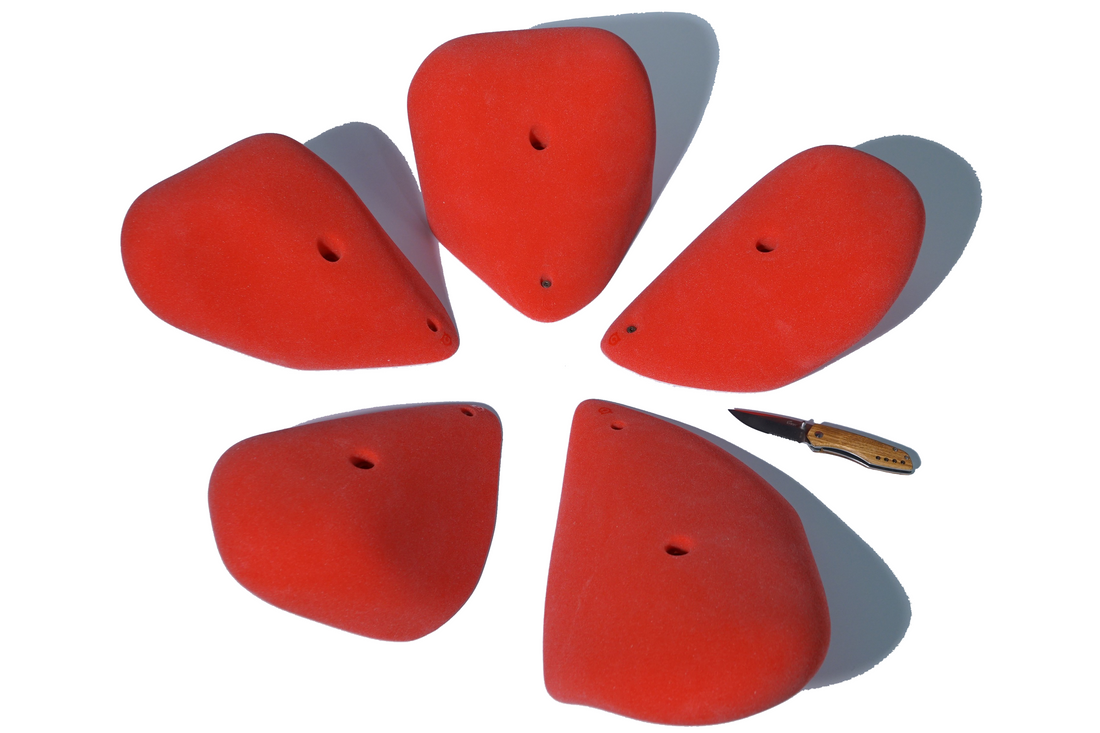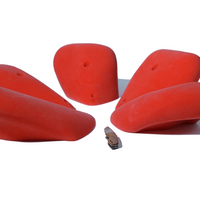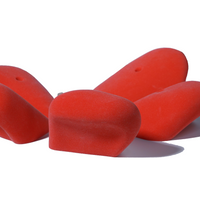 5 Large jugs in the Glaciers set. Smooth and comfy holds that will have you wanting more.
*Knife not included, knife dimensions are: Length: 6.5", Width: 1"
All of our holds are polyurethane and proudly poured in Colorado, USA by industry leading Aragon Elastomers.
Glaciers - L - GR020
40 clean and comfortable jugs make up the full Glaciers set. As fellow routesetters we understand that a gym can never have too many jugs. These have been designed and shaped with feel and ergonomics in mind to give new climbers a pleasant first experience. However, these will make even your strongest climbers work for it whether it is on long steep routes or powerful roof boulder problems.