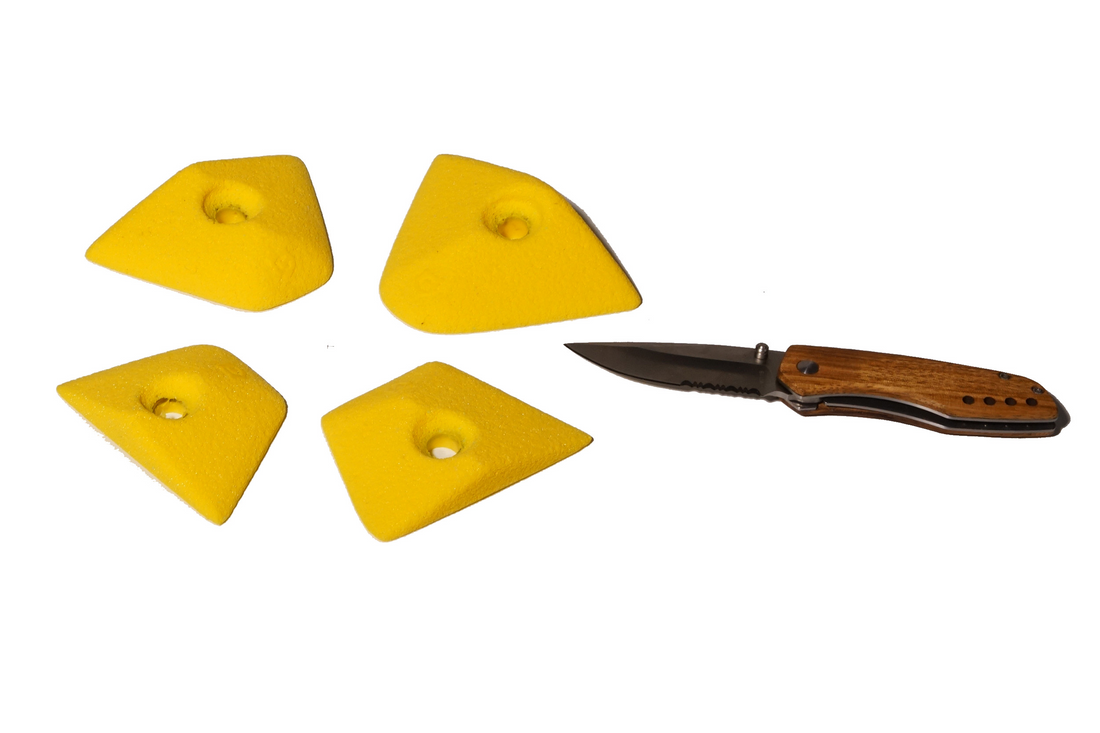 Stock of Tectonic Plates - XS - GR001
Small Stock of Tectonic Plates Extra Small
 held in Canada. Very Limited quantities of 1 set per color available in drop down option.
All of our holds are polyurethane and proudly poured in Colorado, USA by industry leading Aragon Elastomers.
The Carbons
Shaped with forced movement in mind so you can create and move climbers the way you want with this full line. Almost all holds are screw on and bolt on, so you can place it on the wall exactly where you want it.