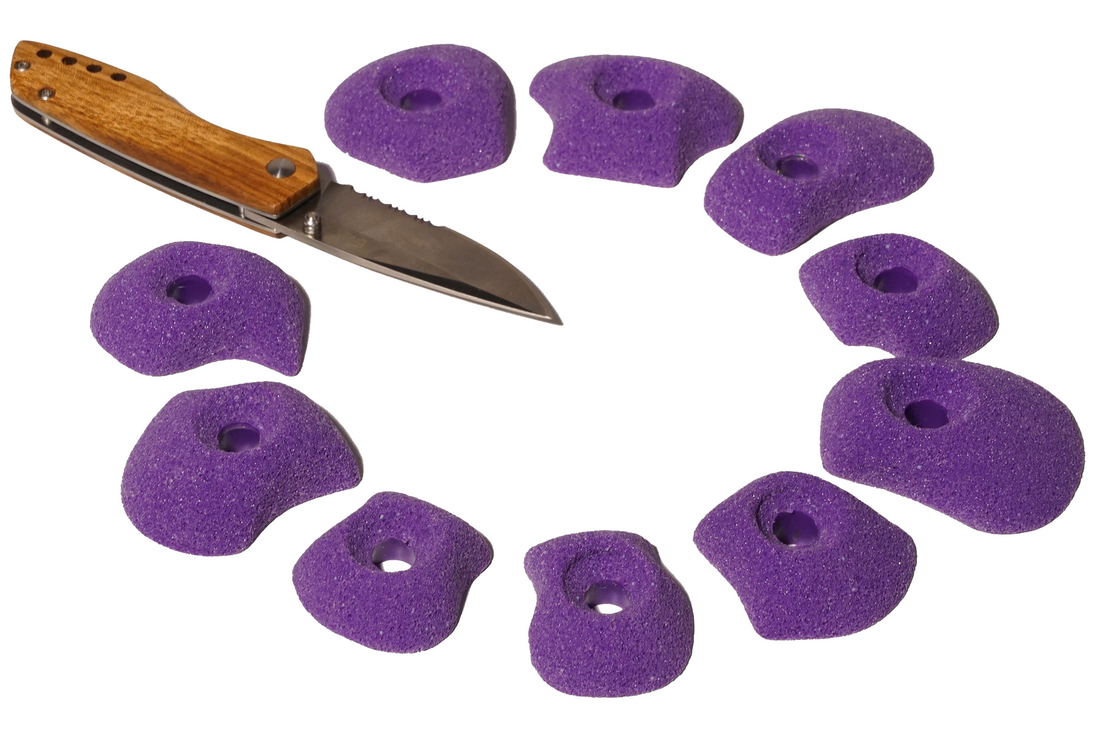 Stock of Floods - Feet - GR032
Small Stock of 
Floods Feet
 held in Canada. Very Limited quantities of 1 set per color available in drop down option.
All of our holds are polyurethane and proudly poured in Colorado, USA by industry leading Aragon Elastomers.
The Carbons
With this full set you will be able to put any climber's power endurance to the test. Each size includes a variety of difficulty holds to ensure consistency when setting routes or boulder problems with lots of wall angle changes.